Top Five Summer Safety Tips
June 2023

As summer arrives, those much-anticipated vacations, camping getaways, and family car trips are now just around the corner.
At Mutual of Enumclaw, we love summer too. But as we prepare to jump feet first into the season, we know it pays to plan. So whether you're staying home, hitting the road, or making a beeline for a boat, take a few easy steps first to help ensure that your summer is a safe one.
Here, then, are the top five things to consider as we enter the hottest months of the year.
1. Protect against wildfire
Sadly, wildfires have become all too common in recent years. They can come on suddenly, so being prepared is key. Here are some useful tips:
Create a wildlife emergency kit: Check out our Wildfire Emergency Planner for help.
Ready your home, business, or farm: See our Wildfire Prep Checklist and Wildfire Response recommendations.
Be smart about fireworks: If you're going to use them, make sure you do so in a safe area with water or an extinguisher at the ready.
2. Be smart on the water
As the temperatures rise, many of us immediately think about boating. Getting onto the ocean or your local lake or river is a summer highlight. Before you do, here's a quick video reminder on some important
boating safety tips
.
3. Hit the road the right way
4. Vacation with peace of mind
For most of us, summer is synonymous with vacations. But the truth is, more burglaries occur during the summer months because we're away. Avoid returning home to an unwanted surprise by adding these steps to your
vacation prep
.
5. Protect yourself during home projects
Another feature of this time of year is finally tackling some of those overdue house projects. This too can pose hazards you want to be mindful of. For example, see our recommendations for
staying safe when working with oily rags
.
Plan to have a wonderful summer
There's so much to love about summer, and we all want to make the very most of the long days and warm nights. Start by taking some simple steps to help guarantee that you have thoughtfully prepared for the seasonal risks.
Related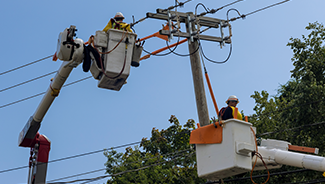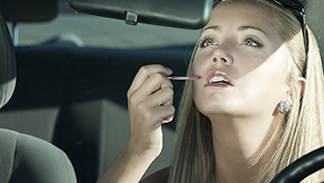 Thousands of distraction-related crashes happen every year. Learn some of our prevention tips to be safer on the road.
Distracted Driving Prevention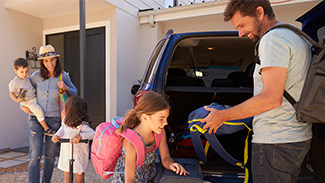 Learn what you can do before you leave to help protect your home and possessions when you're away.

Preparing for Vacation
File a claim on the go.
File a claim from anywhere with our mobile app.
Learn More