Wildfire Prep: Farm and Ranch
---
Protect your farm or ranch from wildfire.
Preparing now can help minimize interruptions, damage, and loss.
Before Wildfires Start
Wildfires are a reality we all have to face. In addition to having the right coverages, preparation can help protect your investment and get your operations back in working order, faster.
Taking the time to ready yourself, your employees, and your property can make all the difference. Below are a few things you can do before wildfires begin.
Be sure to have coverage in place
Create evacuation plans for family and farm workers and make sure they're trained in general fire safety protocol and procedures
Stay alert to fire and weather conditions
Create a wildfire emergency kit (accounting for employees) that includes:

Flashlights
Battery-powered portable radio
First-aid kit
Bottled Water
Manual can opener
Non-perishable foods
Whistles
Protective masks
Important documents including insurance policies

Make an Emergency Call List and distribute it to all employees
Plan how to contact employees if business is disrupted

Create a phone list, text message alert, hotline, or website

Consider advising employees to keep a wildfire emergency kit of their own and have important contact information at work

Contact information should include numbers to reach their insurance agent, child's/childrens' school(s), and neighbors

Have spare gate keys, combinations, and property maps available for firefighters
Clearly mark water tanks, ponds, and other water supplies available for department use
Mark roads to help prevent firefighters from getting lost or stuck

Post weight limits for any bridges

Reinforce bridges that can't support the weight of a fire engine, or provide information for an alternative route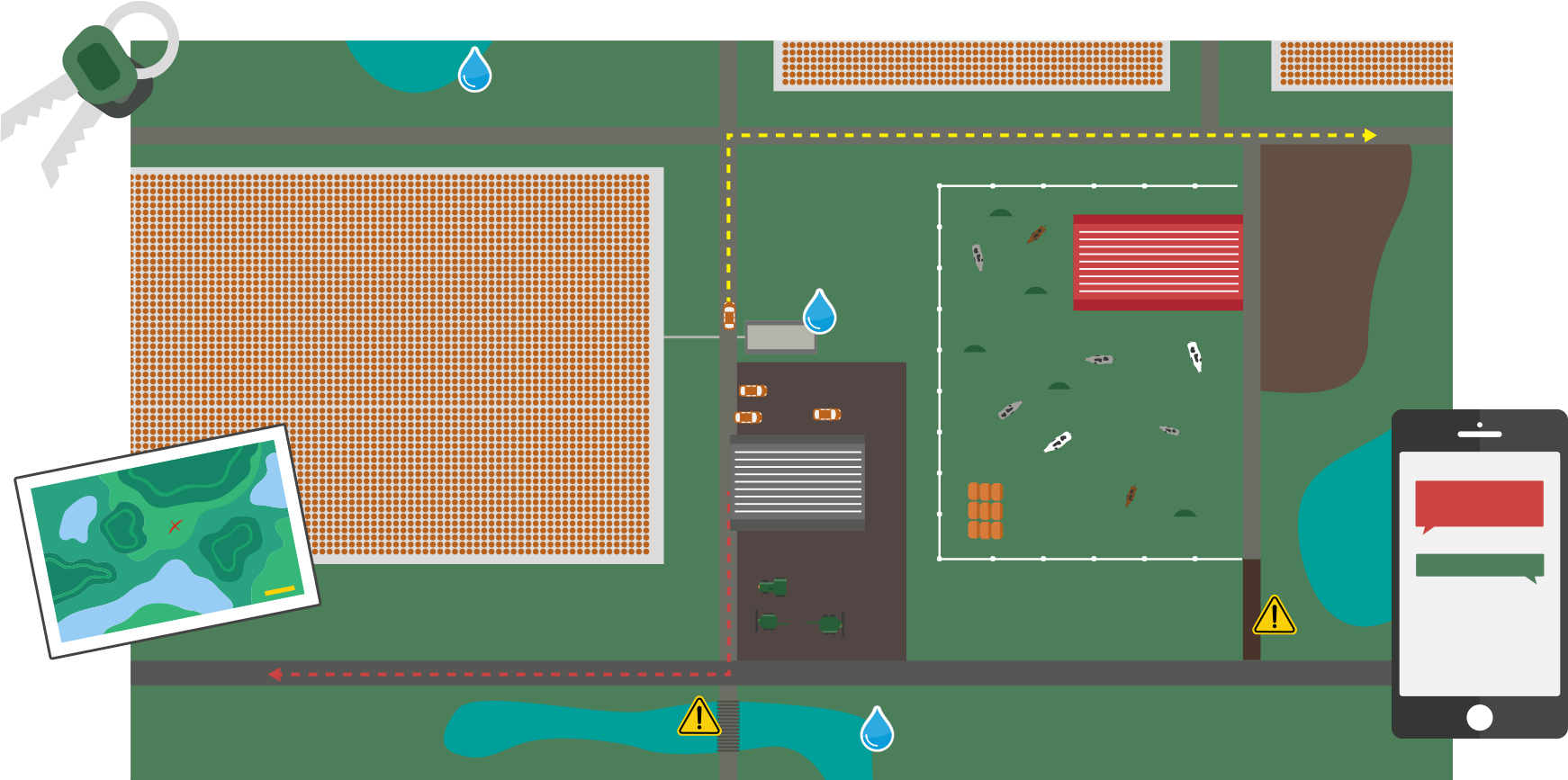 Preparing Livestock
Remote locations and vegetation for grazing put livestock at great risk. Here are some crucial ways to help protect your animals:
Create an evacuation plan
Consider creating safe havens through rotational grazing
Ensure proper registration and branding
Establish a plan for feeding and watering, if grazing land is destroyed by fire

Basic Prevention
Even simple preventative measures can minimize the damage caused by a wildfire and help reduce recovery costs and time. The following are actions you can take to prepare your property.
Move propane tanks at least 30 feet from any structures on the property
Prune trees and vegetation back from roads so fire engines have access to the entire property

The height standard for clearance is 13.5 feet

Routinely clear dead vegetation and debris that has accumulated
Learn the fire history and topography of your land to determine how much defensible space is required

Local engine companies can help assess your risk

Creating Defensible Space Zones
Defensible space is a buffer between vegetation and the property you want to protect. It also allows firefighters the adequate room they need.
NOTE: Due to the surrounding vegetation and unique topography, agricultural defensible space can differ between properties. Contact your local engine company to help determine the amount you require.
Prune low-lying limbs
Clear dead branches, firewood, and other combustible material
Remove any piles of brush or other combustibles that have accumulated
Maintain fire roads and fire breaks

The information we share on our site is intended to serve as a general overview. Please refer to your policy or contact your local independent agent for specific coverage details.
Related
Wildfires can happen suddenly and spread quickly. Now's the time to put your wildfire preparation into action and prioritize safety.
Wildfire Response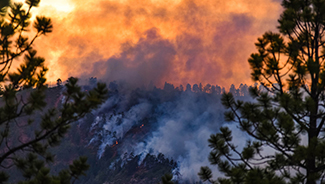 Having a practiced routine is vital to staying safe. Here are a few tips that can help you and your family prepare before wildfires even begin.
Be Prepared for Wildfire Season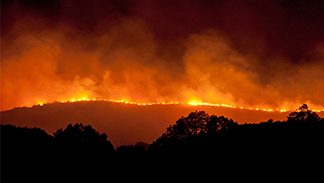 Wildfire damage could force you to temporarily shut down your business. Taking the time to ready yourself, your employees, and your property can make all the difference.
Wildfire Prep: Business
Wildfire protection is part of the policy.
The Mutual of Enumclaw Wildfire Program and our partnership with Wildfire Defense Systems, Inc. (WDS) were created to help protect your property, at no additional cost to you.
Wildfire Prep Tips