Boating Safety
October 2022
Every boating trip requires thoughtful preparation. Here are some tips to keep you, your vessel, and your passengers safe when out on the water.
Related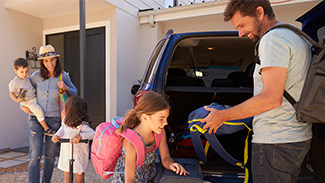 Learn what you can do before you leave to help protect your home and possessions when you're away.

Preparing for Vacation
Protection on and off the water.
Our comprehensive boat policy provides coverage for your boat all year long, whether it's on the water, on the road, or in storage.
Boat Insurance